This item does not qualify for free shipping.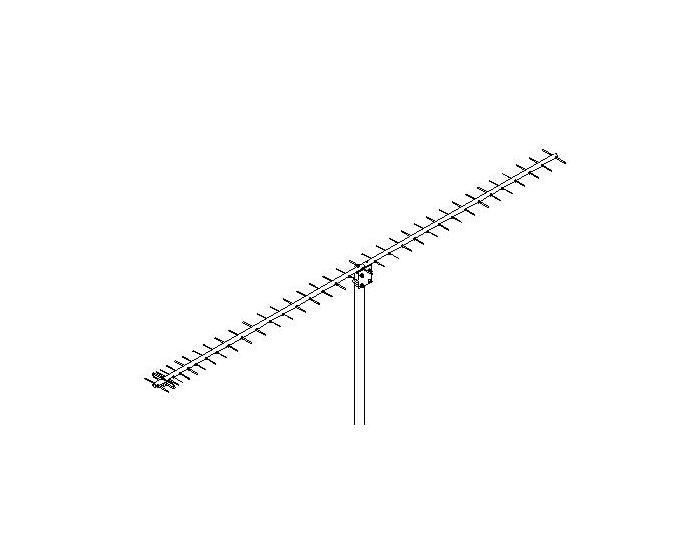 23cm Band 35 Element Yagi
The 23CM35EZ is the result of all the latest computer optimizing technology. Perfect balance is achieved with balun 'inside' the folded dipole itself. This eliminates connectors and cable and, as always with M2 driven elements, the whole assembly is sealed. When other designs will have succumbed to wind and weather, the 100 MPH-rated EZ will be as good as new and still performing to 'spec'!
The 'EZ' is an outstanding performer for 'hill-topping" or base station applications. Great for ATV, Repeaters and Oscar, too. Gain peaks in the weak signal Tropo and EME part of the band and tops any other antenna of comparable boom length! The directivity, gain and the clean pattern will astound you.
Specifications:
Frequency Range: 1250 - 1300 MHz
Gain: 18.4dBd
Front to Back: 21.3dBd
VSWR: 1.2:1
Max Power: 600 watts
Boom Length: 10ft
Mast Size: Supports 1.5 - 2"
Stacking Distance: 28"W 26" H
Max Wind: 100MPH
Connector: N-Female