This item does not qualify for free shipping.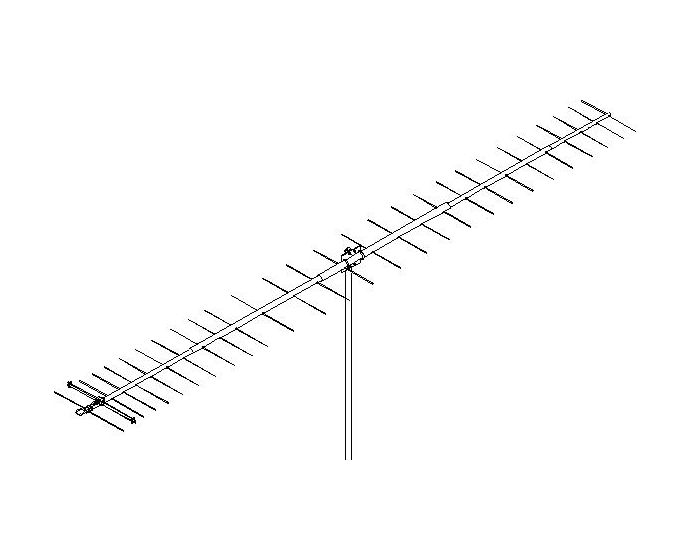 70cm Band 28 Element Yagi
The 432-9WL is a lot of dynamite in a small package. The patterns speak for themselves. The antenna has been optimized for use in an array of two or more antennas, but individually, for its size, it beats anything out there in both pattern and gain !
Mechanically simple, the boom, 1-1/2 inches in the middle, tapers through swaged ends to 1-1/4 and then 1" diameter tips. Polyethylene button insulators with stainless keepers secure the 3/16" rod elements and of course all our antennas feature the CNC machined and 'O' ring sealed Driven Element Module ensuring reliability through weather and time!
Specifications:
Frequency Range: 420 - 440 MHz
Gain: 17.3dBd
Front to Back: 24dBd
VSWR: 1.2:1 or better
Max Power: 1000 watts
Boom Length: 21ft
Mast Size: Supports 1.5 - 2.125"
Stacking Distance: 70"W 67" H
Max Wind: 100MPH
Connector: N-Female
**DOES NOT QUALIFY FOR FREE FREIGHT**
Please be advised: The shopping cart estimate isn't able to take into account the oversize dimensions of this package and may inaccurately show $0.00. Within 24 hours of placing your order, we will notify you of the exact shipping cost for approval.