This item does not qualify for free shipping.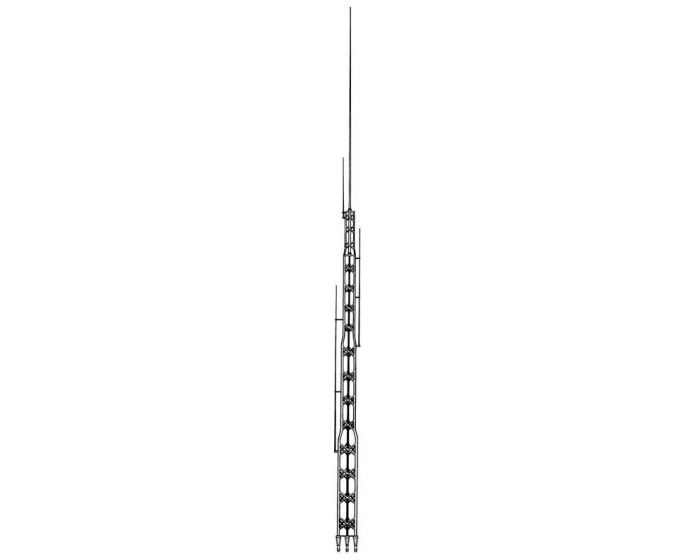 AV-18HT
HY-TOWER, 10/15/20/40/80M, 50FT VERTICAL


The AV-18HT features automatic band selection achieved through a unique stub decoupling system which effectively isolates various sections of the antenna so that an electrical 1/4 wavelength (or odd multiple of a 1/4 wavelength) exists on all bands. Approximately 250 kHz bandwidth at 2:1 VVSWR on 80 Meters. With the addition of a base loading coil (LC-160Q) it also provides exceptional 160 Meters performance. Includes all stainless steel hardware and tilt-over base. Unity gain on 20, 40, 80; 2 dB on 10/15 Meters.
AV-18HT Specifications
Electrical Specifications

Bands
10, 15, 20, 40, and 80 Meters (optional mod for 160 Meters)
Max Power
1500 Watts PEP

Input Connector
SO-239
Mechanical Specifications

Height
53 feet
Weight
114 pounds
Wind Survival
75 MPH
Recommended Mast Size
n/a
**DOES NOT QUALIFY FOR FREE FREIGHT**
Please be advised: The shopping cart estimate isn't able to take into account the oversize dimensions of this package and may inaccurately show $0.00. This antenna is drop shipped from MFJ and could take 30 days to assemble and ship. We will notify you of the shipping costs as quickly as possible.