Kenwood TS-590SG Anniversary Edition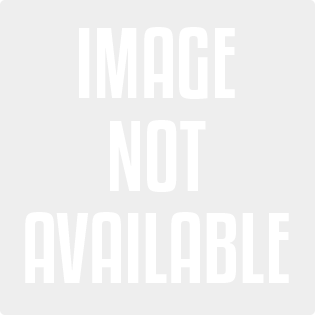 Limited Anniversary Edition
Only 230 units in the USA!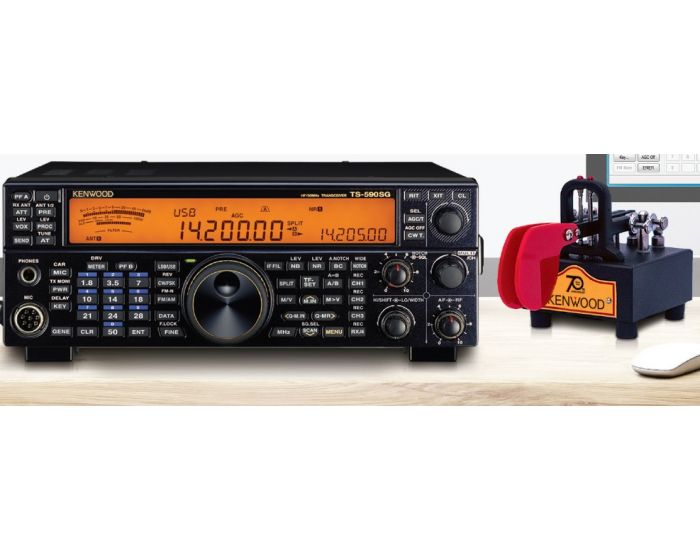 Kenwood proudly introduces the 70th Anniversary Limited Edition of the renowned TS-590SG. This "Special Black" Anniversary version of the TS-590SG has several perks:
Each one is identified by a special serial number.

The TS-590SG Anniversary Edition is limited in the US market to only 230 units.

A Special Black front panel with a distinctive VFO.

The SO-3 and VGS-1 are included with this edition and will require your simple installation.

Each owner of this special anniversary edition will receive a special VibroCube key, made especially by Vibroplex as part of the celebration.
The Kenwood TS-590SG is the successor to the popular TS-590S. The TS590SG HF/50MHz transceiver offers 100W of output power while drawing only 21A. The TS-590SG transmits on 160M, 80M, 60M, 40M, 30M, 20M, 17M, 15M, 12M, 10M, 6M and receives 0.13 ~ 30MHz and 50 ~ 54MHz. Building on the success of the TS-590S and improving, the Kenwood TS-590SG features an even higher performance receiver with superior adjacent dynamic range. Other improvements include advanced AGC control through digital signal processing from the IF stage, a highly reliable transmitter outputs high-quality TX signal, a new Morse code decoder, a configurable MULTI/CH knob and RIT/XIT/CL key, new Split function (TS-990S style), Transceiver equalizer configurable by mode, FIL A/B configurable independently with VFO A/B, Front or rear PTT selectable for data PTT and switching from HI CUT/ LO CUT to WIDTH/SHIFT possible for reception bandwidth changing in SSB mode. The TS-590SG uses a pair of 60 x60 mm fans for cooling which provides more airflow at a lower RPM, meaning less noise. A built-in automatic antenna tuner covers amateur bands from 160M-6M and can operate when the transceiver is receiving. Other features such as Digital/Analog noise blanking (NB1/NB2), DSP Noise Reduction (NR1/NR2), IF Notch and Beat cancel (BC1/BC2) make the Kenwood TS-590SG a joy to operate. In the box with the Kenwood TS-590SG you will find a hand microphone, DC power cable, spare 25A and 4A fuse, 7-pin DIN plug, 13-pin DIN plug, bracket screw set, SO-3, VGS-1, 4 plastic bracket spacers, instruction manual, schematic diagram and a warranty card. Be sure to purchase your TS-590SG Anniversary Edition from GigaParts today!
Frequency Range (Transmitter)
160M Band: 1.8 ~ 2.0 MHz

80M Band: 3.5 ~ 4.0 MHz

60M Band: 5.1675 MHz, 5.25 ~ 5.45 MHz

40M Band: 7.0 ~ 7.3 MHz

30M Band: 10.1 ~ 10.15 MHz

20M Band: 14.0 ~ 14.35 MHz

17M Band: 18.068 ~ 18.168 MHz

15M Band: 21.0 ~ 21.45 MHz

12M Band: 24.89 ~ 24.99 MHz

10M Band: 28.0 ~ 29.7 MHz

6M Band: 50.0 ~ 54.0 MHz
Modes: CW, AM, SSB, FM, FSK
Frequency Range (Receiver)
0.13 ~ 30 MHz, 50 ~ 54 MHz

VFO: Continuous 30 kHz ~ 60 MHz
Supply Voltage: DC 13.8V
Current Drain
TX: 20.5A or less

RX (no signal): 1.5A or less
Dimensions
Without Projections: 10.63W x 3.78H x 11.46D (inches)

With Projections: 11.02W x 4.21H x 13.19D (inches)

Weight: 16.31 lbs
Transmitter
Output Power: Max 100W / Min 5W

Output Power (AM): Max 25W / Min 5W

Modulation: SSB - Balanced, AM - Low Power, FM - Reactance
Audio Output: 1.5W
Kenwood TS-590SG HF/50MHz Transceiver

Hand Microphone

SO-3

VGS-1

Special Edition VibroCube Key (Vibrocube Kenwood Edition by Vibroplex will ship from Kenwood within 60 days of receipt of radio)

25A Fuse

4A Fuse

7-Pin DIN Plug

13-Pin DIN Plug

Bracket Screw Set

(4)Plastic Spacers for Bracket

Instruction Manual

Schematic Diagram

Warranty Card