This item does not qualify for free shipping.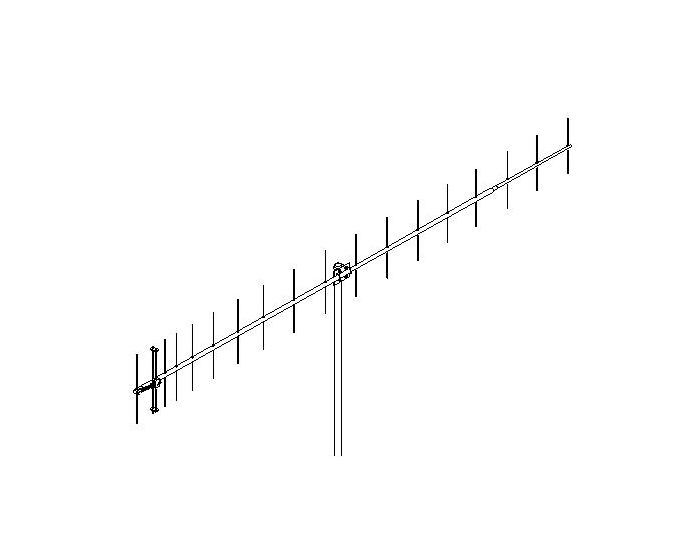 M2 Antenna 432-6WL (FORMERLY 440-21ATV)

70cm Band 21 Element Yagi
The 440-21ATV is the ultimate ATV antenna: computer and range optimized for very high gain and excellent pattern across its bandwidth. It can be mounted vertically or horizontally and is also ideal ideal for OSCAR, FM, LONG HAUL TROPO, ETC. Its lightweight, yet sturdy, construction keeps the wind area low without compromising the 100 MPH wind survival rating. We guarantee you will be impressed.
The heart of the 440-21ATV is a unique Driven Element Module with superior weather resistance and power handling abilities. The module is CNC machined from a solid aluminum block, features O-ring sealed connectors and internal connections embedded in a special silicone gel that seals out weather and improves power handling.The Balun connectors are triple-sealed to the coax. Other key mechanical and electrical parts are CNC machined from 6061-T6 aluminum and all hardware except U-bolts is stainless steel.
The 440-21ATV offers you uncompromising performance, enduring mechanical construction, and long term electrical integrity.
Specifications:
Frequency Range: 420 - 440 MHz
Gain: 15.9dBd
Front to Back: 23dBd
VSWR: 1.2:1 or better
Max Power: 1000 watts
Boom Length: 14' 6"
Mast Size: Supports 2"
Stacking Distance: 61"W 59" H
Max Wind: 100MPH
Connector: N-Female