This item does not qualify for free shipping.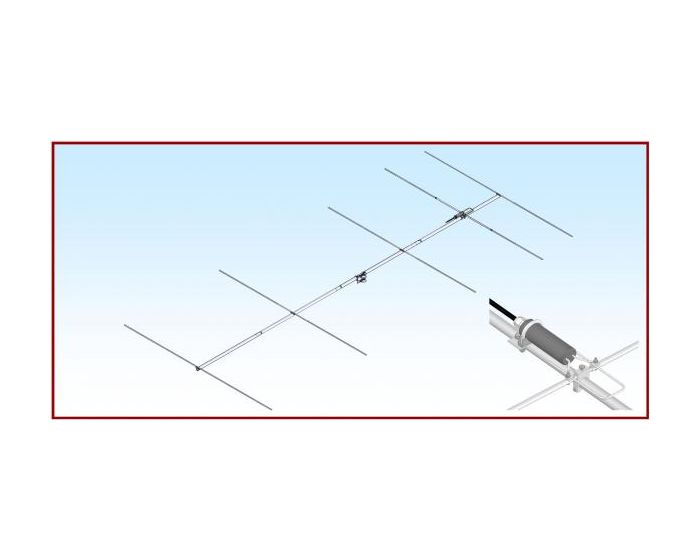 6m Band 5 Element Yagi
The 6M5X is the latest computer optimized version of our popular 6M5. The 6M5X is two feet longer but front to back and gain are noticeably improved. We just made a good thing better maintaining low wind load and great performance for its size. It will compliment the rest of your antenna system and not overload your tower. Quick and easy to assemble, it is also great for mountain topping, grid expeditions and DXpeditions. The 6M5X features the same machined aluminum element mounting blocks, and sealed "T" match block,that all M2"s use. The 6M5X is perfect for the Ham trying 6 meters for the first time or the seasoned vet who may stack them for lower angle of radiation or even some EME use. A tuning chart is included in the manual for the FM band.
Specifications:
Frequency Range: 50 - 50.6 or 51 - 54 MHz
Gain: 9.4dBd
Front to Back: 21dBd
Stacking Distance: 19-23" W 15-21" H
VSWR: 1.2:1 or better
Max Power: 1500 watts
Boom Length: 18'
Mast Size: Supports 1.5" - 2"
Max Wind: 100MPH
Connector: SO-239